Perfect Astrological Combinations To Check Career In Acting: Today we are living in such a generation where almost everyone is so much mindful of his appearance and wellness. Probably they want to be seen and heard.
And youths are willing to spend adequate money, time, and energy on their looks, and once you are successful in getting a good portfolio, your next goal is to make an appearance in the Entertainment Industry.
Today there are so many options in the entertainment industry. To begin with, if you see in the music industry one can sing, play an instrument, or even compose a song. And then one can be into drama, acting, theatre, script writing, and even modeling for big brands on small screens.
After the pandemic, short movies or serials are making good business on web series like Netflix, Voot, Hotstar, and Amazon Prime. Even reality shows on popular channels are considered an opportunity to grab the common man's attention. So basically these are the entrances to the big film industry.
For KP Astrology learners – Career in Entertainment Industry
Big Film Industry
This is the most glamorous and fascinating Industry, now the truth is that everyone wants to appear on the big screen. But in my view whoever has reached the big screen and won the heart of the common man, all had one thing in common and that was – they are natural or unpretentious in their work, which means they don't have to fake to give the best acting shot.
They are just innate and that touch the common man, so he wants that blissful experience again and again. This makes an ordinary man a Star. Does it mean that your work should have a link with the heart of the common man?
Being an Astrology researcher, I found a few important combinations that show acting skills, and then the favorable timeline fructifies his Dream of being a Celebrity. So in this blog, I will explain how to Check the Career in acting in your Horoscope. and most important the ongoing time period. Is this the right time to explore your Career in Acting?
Subscribe To Newsletter
Subscribe below to get exclusive offers, Vastu tips, and about effects of planetary transits.
Give it a try. You can unsubscribe at any time.
Decode – The Career in Acting
What is actually required for the Acting Career? Which planetary combinations play a significant role and why? Then what does an actor actually do? Which entertainment sector is ideal as per your horoscope?
What does an Actor Actually do?
An Actor follows the script, which is written by a writer, then he acts as per the role, therefore putting his own emotions to get into the character, and he is given direction for this. All this is captured in the recording camera.
Once the movie is ready, it comes either on the big screen or the small screen. Actually, when a writer drafts a script, he actually visualizes the characters. So all these writers have great imagination skills, they daydream a lot, spend a lot of energy thinking and keep their script hidden. Therefore 12th house plays a critical role in the writer's horoscope.
The Actor reads the screenplay and tries to get into the character's body and the emotion. Here comes the charisma, everyone cannot align with that character. Well, one might get the perfect body shape but to get into the real emotion…….Now the directors know this very well, as they have already visualized their actors as per their script.
Role of Horoscope
In Astrology, a horoscope is made considering the planetary position at the time of your birth. This means a blueprint is already prepared. But I strongly believe that destiny is not in stone. There are certain things fixed, but we have to make choices and do the right action. That's right – Focus on Karma. This is the reason majority of actors strongly believe in Astrology, Numerology, and even Vastu Shastra. This truth gives them an awareness of the time ahead.
In horoscope analysis, there are 12 houses, 9 planets, and 27 stars. These all together make combinations. So I will discuss what houses, planets, and the dasha period state that a person has a great career in the entertainment industry.
Important Houses for Career in Acting
In Horoscope analysis, the most important houses to check Career in the entertainment industry are the 1st house, 2nd house, 3rd house, 4th house, 5th house, 7th house, 10th house, 11th house, and 12th house.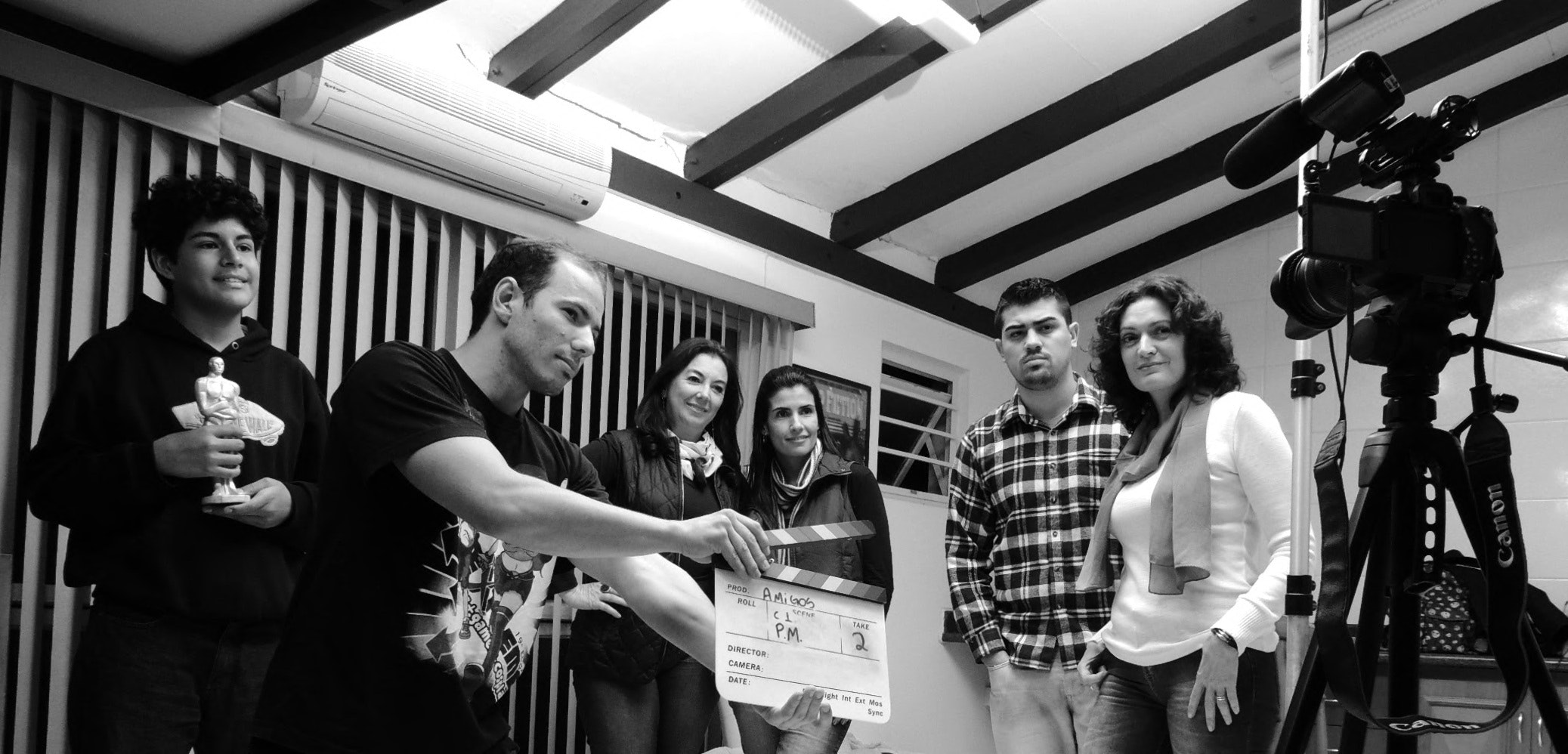 The 1st House
The 1st house represents your appearance, facial features, body structure, and your overall personality which is extremely important especially for girls to make an impression. Also, the 1st house tells about the heights in career, one will attain in his lifetime. Additionally, it represents name and fame which is again very important.
If a Raj Yoga is formed in the 1st house then it releases recurring breaks during the activation of that planet time. The first break in an actor's life is actually a game-changer. This time period makes an ordinary person shift into a star. So right timeline is the most important factor.
The 2nd House
This house represents your speech, dialogue delivery, your support system, and net income storage. The facial part is the 2nd house, like the eyes, tongue, and teeth.
So when it comes to acting, you deliver a dialogue. And actor's voice plays a powerful role. This quality can help in other options like singing or even anchoring a TV show.
I have actually analyzed the birth charts of some incredible actors and found that their strong 2nd house-made Dhan yogas with 3rd and 11th house. So this states that one will make huge money, through a career in acting.
The 3rd House
This house signifies your communication skills, hard work, boldness, and media. Today media and journalism have become very important, as through this channel the talent of an Actor is presented to the common man.
Therefore through newspapers, magazines, and advertisements, an actor reaches the common man. Today social media like FaceBook, Instagram, YouTube, Google, and Twitter has a huge impact on the common man.
Therefore if the 3rd house and its lord are making Rajyogas or have benefic aspects then the person will definitely get the opportunity to make an appealing performance.
And if the masses love the actor due to his dialogue delivery or body language then there is no looking back. Because at this point an actor becomes the Experience creator. What else a common man wants? Just a good experience for some time.
The 4th House
This house represents masses for actors. If there is a connection between the 12th house with the 4th house through [PAC]. Then it means close associations in presence of the masses which is part of their profession. Therefore if the 4th lord is well placed then through acting he will reach the masses, and once the masses accept the actor and his skills, then surely an acting career can be hit.
The 4th house also represents your comfort zone, now an actor has to come out of his comfort zone to make an image in front of the public. The public wants entertainment, they want to see your boldness in expressions of action stunts or intimate scenes. Here the 4th house needs to have some affliction or a Rahu involvement. Then only the actor can grab the attention of the public.
The 5th House
This house represents creativity, entertainment, theatre, fun, music, sports, games, drama, Romance, love, and all your creative skills. This is the most important house to be considered, as this is Poorva Punya Bhav.
If the 5th lord is strongly placed and makes dhan or raj yoga. Then it means the person will enjoy the fruit of past good karmas, and due to that, he will lead a very prosperous life. If Lagna Lord and 10th lord are connected with the 5th house or lord, then it can give fame and recognition very easily.
The 7th House
This house represents the partnership, business, and your image to others, so if this house is weak then it can give obstacles to attaining success. Your acting and glamour have a huge impact on others. And what do the budding actors want? They want Attention, followers, Good reviews, and Die-Hard Fans.
The 10th House
This house represents your workplace, control over people, royalty, authority, power positions, reaching the common man, and dealing with the masses. Generally, famous people have a very strong 10th house, as this is the Karma Sthan, in the horoscope. Planets are posited here to determine the status of an individual.
The 11th House
This is the house that represents the fulfillment of Desires, Gains, Friends, relatives, mass communication, and network circle which is very important in this field.
The 12th House
This is the house of hidden talent, your imagination, self-employment, Expenses, and bed comfort. For actors, it is very important as they have to create intimate scenes if their script demands such scenes. Sex is an important aspect of our life, so the common man also enjoys such scenes these days.
Aries Sign gives you Contentment
That's right, you can actually check in your horoscope what actually gives you a sense of fulfillment and completion. And is the career you have selected making any association with that house?
Aries is the first sign of the natural zodiac. It is also called Kalpurush Kundli Lagna. Now, this sign has a deeper meaning to convey in everyone's horoscope. So wherever this sign falls, you will get contentment by doing that particular house thing.
For example, the all-time favorite Indian actor Amitabh Bachchan has Aries sign in 3rd house. Now we know the significance of the 3rd house. So Amitabh Bachchan gets completion or contentment by communicating, on social media, putting a lot of effort, and even in advertisements. Also, there is a Rahu aspect, so it exploded its energy. Plus the 3rd lord is making Dhan yogas which further gave him a sense of completion.
So Aries sign should make relation with the houses important for a career in acting. Then this profession will certainly give contentment. And this sense of fulfillment, makes the person work hard and fulfill all his desires tirelessly.
Most Favorable Planets For Acting
Venus
This is the 2nd lord and 7th lord of the natural zodiac, so all the features of the 2nd house and the 7th house is applicable in this profession. Venus is creativity, Art, Passion, Romance, Dance, Music, Cinema, Entertainment, Glamour, and Stage Performance.
Therefore if a person has an attraction to acting, then Venus should be either well placed or make good combinations with the 5th house, 5th lord, 10th house,10th lord, 11th house, and 11th lord. Venus is the planet that gives fame and keeps you in limelight. Thus if Venus is making good raj yogas, then the probability of success in acting career increases.
Moon
Moon is a watery planet and this represents our emotions and expressions. Also, it is connected with sensitivity, mother's care, and nourishment. Also, they understand others through instinct, and it gives the power of imagination as well. Actors first need to feel the role, get into the character, and express through eyes and voice. The best actors get emotionally connected to their audience, and if the public gets tears, the movie can be a huge hit.
Mercury
Mercury is the Karaka for intelligence, discrimination, and good communication skills. It rules the world of journalism, dance, drama, and poetry.
In Astrology Mercury is considered Prince, who is fashionable and mischievous. He is witty, spontaneous, and always cracking jokes. Mercury has the feature of taking the color and characteristics of the planet and the sign it is either posited, conjunct, or aspected. (PAC)
Since Mercury has the lordship of the sign Gemini, it plays a significant role in scriptwriting, journalism, and dialogue delivery.
Have you ever noticed, that the majority of actors are great mimics and comedians? So here Mercury takes the lead, so one communicates in a tricky and witty way, and completely gets into the character.
When an actor gets into the character of the role he is playing, he can grab attention, and this recognition from the masses makes an ordinary actor a Celebrity.
Saturn
Saturn plays the most important role in the Horoscope while analyzing the acting career. Therefore if Saturn has any connection with the 4th house, 7th house, and 11th house in the D-1 chart then that person will surely stay in Limelight for a long.
Saturn makes the person disciplined and hard working. And we all know that to stay in the film industry for long, you need to have patience, determination, and longsightedness.
Sun
Sun is the 5th lord of the natural zodiac, therefore it represents Fame, authority, power, and creativity. If Sun is strong in the chart and makes Dhan yogas, like if Sun is involved with 2nd lord and 11th lord, (Dhanyogas,) then the career in acting, takes a different league. This combination makes you a Star.
Rahu
Rahu represents attraction, attention, and limelight. If Rahu is well placed in the horoscope, then it will surely make you popular. This is the pleasure seeker and always hungry for fame.
But if the actor takes the wrong track to come into the limelight, then Rahu will show you the illegal path. Initially, it can make you popular but the truth is Talent always wins this race of victory.
Rohini Nakshatra
The nakshatra of the Moon also plays a significant role as it represents photography and glamour. Rohini falls in the Taurus, the exalted Rashi of Moon. So if Moon is connected with the 1st house, 2nd house, and 6th house then there are good chances of becoming an artist.
Things To Remember for a Career in Acting
Now we know about the important houses and planets. But does it mean that in every horoscope all combinations should be present? Well this needs a lot of research and experience, and I found that so many people are in the entertainment industry, but their expertise is completely different. Here you will analyze the real meaning of combination. But in general, just see the following combinations in the horoscope.
The most important house is the 12th house so if the 12th house has any connection with the 4th house through [PAC] it means intimate relations in front of the masses which is part of their profession.
Then comes the 3rd house which signifies communication skills.
The relation between 1st house, 2nd house, and 10th house.
The link between 1st house, 2nd house, and 6th house.
The relation between 1st house, and 12th house.
The moon should be related to the 1st house, 2nd house, 6th house, and 10th house.
The connection between 1st house, and 3rd house.
The relation between the 3rd house, and the 10th house.
Then between the 3rd house and the 11th house.
Saturn should be related to the Lagna or the Lagna lord.
The Dasha at the time of their acting career should be related to the 5th house or Venus.
The Rahu Dasha can bring an actor into the limelight, and a huge fan following.
Ideal Role as per Horoscope
While analyzing a horoscope to check career options in the entertainment industry, it is very important to have a complete understanding of the basics. Now we know about important houses and planets, and their significance in the entertainment industry.
But if you compare the birth charts of 2 actors, they might show significant combinations. But each actor has a special ability and if he realizes that, then probably he will not face rejections and frustrations. Therefore by combining the coordinators, we can make out that there are career options.
But what's important is What kind of Role and Running Timeline. As these planets clearly state your special role on big or small screens.
Like Jupiter is a huge planet, he is not an actor, he is an instructor and a mentor. So definitely he can't act, but he can give instructions to act as per the script as a director, choreographer, and even cinematographer. Now the planets involved in showing your career in acting will also reveal the ideal role as per your birth chart. Like I have often seen, an actor once turned to either director or producer. And will that shift in career be fruitful?
Case study of one of the finest actors Mr. Amitabh Bachchan.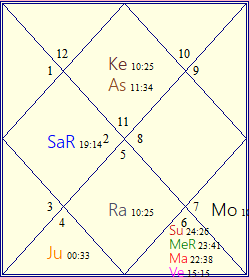 The Lagna lord in the 4th house and the 12th lord in the 4th house.
The 2nd lord Jupiter aspects the 10th house of status and fame. Jupiter represents his voice and wealth, so he gained wealth and fame due to his superb command of languages. Also, the 2nd lord in the 6th house of services and the cancer sign represents emotions, comfort, and happiness.
The 3rd lord Mars aspects 11th house, 2nd house, and 3rd house.
Rahu aspects 3rd house of communication which gave him a marvelous voice.
Saturn aspects Lagna, 6th house, and 10th house. This made him very dedicated to his profession and he has been in limelight for the past three decades.
Moon aspects the 3rd house of communication and this made his speech emotional and it actually touched millions of hearts.
This way we can easily check the Astrological combinations of the career in acting. It is not necessary that you need to have all the combinations but the more you have better will be chances of success.
If you know about Mr. Amitabh's career graph, he has explored quite many areas like singing, acting, modeling and even anchoring a show like KBC. And a simple answer is the timeline that highlighted that particular career path.
The horoscope analysis of amazing actor Rajni Kant.
The horoscope analysis of Sushant Singh
The horoscope analysis of Kate Winslet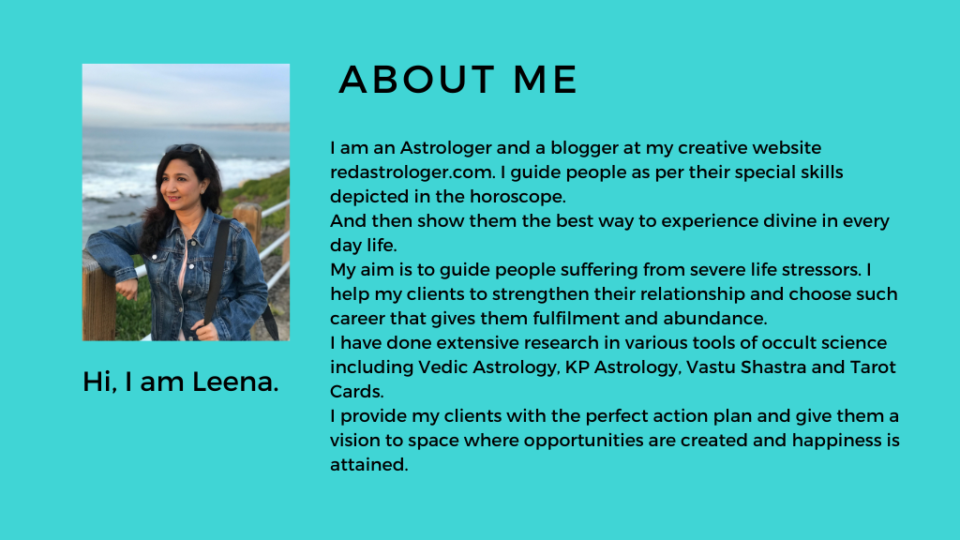 Fortunate Time
In astrology, analyzing the timeline is the most complex, and the ugly truth is some people think that remedies can help them skip a critical timeline. Here my viewpoint is to try to analyze what is highlighted in Dasha planets and make the best use of those opportunities. And guess what Saturn, the planet of Karma loves this when you accept those delays, dejections, and limitations.
If you have queries related to your horoscope and want to know the probability rate, of getting into the Entertainment industry. Please feel free to Contact Me
Conclusion
This way I have shared my understanding of the topic of making a Career in Acting. I have analyzed the horoscopes of many celebrities, be it Hollywood or Bollywood. I feel that if one wants to be on screen, be it big or small, he should understand, that there is a dark side to this glamour world.
If there is fame and success on one side then there is loneliness, casting couch, nepotism, failures, and rejections on the other side. So it is always a better option to have an education qualification or another career backup plan, as these tools, can become a strong support system in crisis. Because every actor cannot have the same fame giving Dasha a period throughout life.
And if you see the combinations of successful actors, even they have gone through very tough times. So in such cases, a gap in career is given by the 3rd house, and if connects with the 8th and 12th house, then it leads to depression. And then the most important planets Moon and Mercury if linked with the 8th and 12th house, can also give anxiety attacks and loneliness.
---
FREE Reference Guide to Check Career in Acting
Subscribe to newsletter and download reference guide PDF.