The 5th House in Astrology: The 5th house is the most important of all twelve houses. This is also known as the Poorvapunya Bhav. (the good deeds performed in the previous life.) This house represents a person's children, creativity, intelligence, memory, and mental ability to understand a subject. So let's understand what is 5th house in Astrology.
This is the house of intelligence, love, and romance, affection, and fame. Then discriminative skills, and also the literary composition are indicated in this house. Hereafter the creative writers, composers, and poets have a strong 5th house.
The 5th house signifies our ability to judge and lead others, right or wrong way, this will be decided on the basis of the house and its lord strength.
According to classics, mantra chanting, higher learning, memory, and even spiritual practices are seen from this house. This also depicts a person's moral preferences, discrimination between virtue or sin. Adding to these all deep thinkers, philosophers, religious beliefs, spiritual beliefs, and religious mindedness, is represented by 5th house
The 5th house also signifies love and romance, entertainment, cinema, music dance, and artistic talent. It also speaks about Saumansya, which means cheerfulness.
It also refers to the sports sector, as the 5th house gives material and physical pleasures in the form of achievements.
Let's understand how to analyze the strength and weakness of fifth house.
Signs and Planets: 5th House in Astrology
According to the natural zodiac, the 5th house is governed by the Leo sign ruled by Sun. Leo is a fiery and masculine sign and it governs the heart, back, and spine of a person. Alongside this, the main features will include courage, desire for dominance, and Ego.
Even Ishta Devta, disciples, mantra, and yantra are checked from the 5th house. Due to the Sun involvement, politics, ministers, ambassadors, government representatives, and even diplomats from foreign countries will be seen from this house.
Jupiter is the significator of the 5th house. Now Jupiter is a benefic planet and it signifies child, wisdom, wealth, teachers, and spouse in the female chart. This house also represents healings and solutions.
Accordingly higher specialized education and even education with the fellowship are seen from this house. Jupiter is the karaka of intelligence, so while 3rd house depicts planning, the fifth house represents the execution of plans.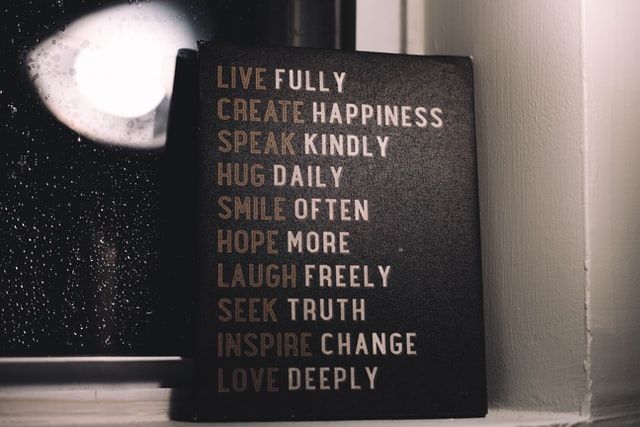 Significance of 5th House in Astrology
The 5th house is the Dharma Trikona and is the highest house of Dharma. This describes our intelligence, creativity, speculative gains, stock market. Now, this is the second house from the 4th house, so the resource of the 4th house things. Which means this is the accumulated wealth of your mother.
The 5th house is also the wealth of the common man (4th house), which means taxes. This is the reason, all the government employees have a fifth house connection with their tenth house. (Karma Sthan)
Results of Weak 5th House in Astrology
The 5th house depicts our ability, expertise, and the way we execute our plans. Therefore if planets posited here are inimical with the sign lord, or Sun and Jupiter, then it can have a negative influence on your love life, specialized education, decision making, first-child, happiness, and prosperity.
If the 5th house is related to the 8th house, then first of all it brings a break or some obstruction in your education, hurdle in conceiving a child, and can also give a scandalous love affair.
If related to the 6th house, it can bring a dispute in your love affair, speculation, and even spouse gains.
If related to the 12th house then it can bring distance or disappointments in the 5th house things. This means your child can stay abroad, or stay away physically.
If Rahu, Saturn, or functional malefic are posited in the 5th house. Again it will give issues related to the significations of the 5th house.
Rahu in the 5th house can bring challenges related to your mental faculties. Rahu is a planet with no physical body. Rahu if uncomfortable will make you indulge in Maya completely. Let's connect Rahu and 5th house significations.
First of all, Sun is the 5th lord, so Rahu here will put a bad impact, and this will ruin your relationship with the government sector. Jupiter is the karaka of children so problems related to children, like a female can have miscarriages or some other health issues during pregnancy, or even C-section can be expected.
Rahu in the 5th can make the person take an illegal approach to fulfill his uncontrolled desires. Also, it can make you prone to depression, or erratic behavior. Actors often have Rahu influence on their fifth house, as it gives fame overnight, and then due to wrong choices, they suffer defame as well.
Saturn or functional malefic in the 5th house is a big obstacle in your grasping of higher knowledge at a deeper level. The reason is Saturn is inimical to Sun and neutral to Jupiter and if inimical to sign as well, then it will bring a hurdle in your creativity, love, and romance.
Saturn denotes dismay, disappointment, dejection, depression, delay, deferment, devastation, deception, and delusion. Oh so many D's, so it means so many restrictions in getting good outcomes, pleasure, or happiness from the 5th house.
Results of Strong 5th House in Astrology
A strong 5th house is actually a blessing. as this is the house of Dharma and good deeds. So if benefic planets are posited or making a Rajyoga with 10th or 11th house, will enhance the results. Also if the fifth lord is well placed and a benefic aspect at this house.
These factors will make the person very sharp-minded and intellectual. The grasping power will be outstanding. One will be sensible to make wise decisions without getting influenced by others. Social inclinations and public relations also become very good.
Above all, the person's interests, intelligence, arts, creativity, stage performance, and all kind of entertainment and pleasures, even morals and values are given the right direction, and all these things together bring prosperity and it's a win-win situation.
I am concluding my views on the 5th house with the perspective that if the 5th is strong, a person makes the right choices, at right time, spreads love, heals people, is happy, content, full of life furthermore all these things make him very fortunate and prosperous.