Get the Basics of how to Understand Horoscope
Astrology is a divine science that enables us to see some fixed patterns of life and this can be seen with the help of Horoscope. The horoscope depicts a picture of the results of the Karmas done by a person in his previous birth, this is known as Sanchit Karmas or Bhagya.
The horoscope is a detail of our Sanchit Karmas or in other words balance sheet of the good or bad karmas we did in our previous births. Therefore when a child is born a screenshot of the planetary position is taken.
I think anyone can read a horoscope, you just need to have a pure and open mind. And complete knowledge of planets and Nakshatras.
Let's start with the basics of learning horoscope reading…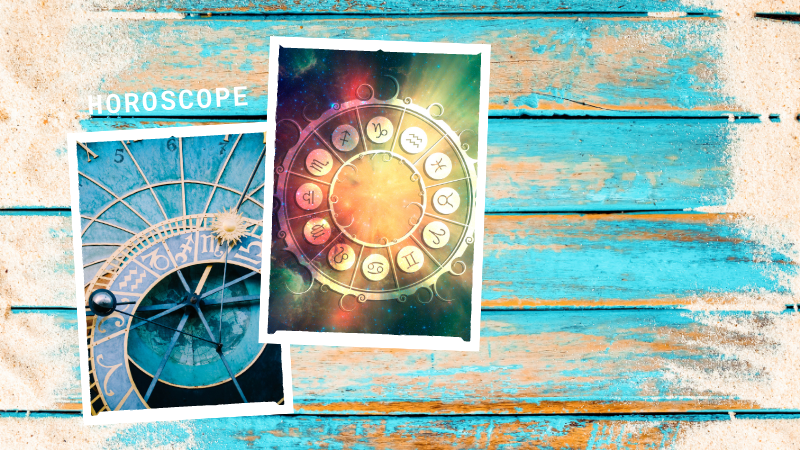 What is Astrology?
Astrology is a divine science based on the alignment of planets and constellations, and the effect of this alignment on human beings' life patterns at their specific birth time. This alignment is known as Horoscope.
A Horoscope is an astrological chart, which is made considering the planetary position of the Date, time, and place of birth. The position of nine planets, Twelve houses, and their nakshatras give a glimpse of an unknown future. Astrology is a Divine Science, and so the purpose is Divine as well.
A Professional Astrologer is capable of reading the chart accurately and guiding the client just like a GPS. Here the role of an Astrologer is to give complete details of the road, the ruling planets have taken, these represent life's karmic and spiritual lessons, and reflect the trials and tribulations that we experience on a daily basis.
Horoscope is a blueprint designed on the basis of our past life karmas. There are certain things fixed (Purusha) and then there are things where we have free will, (Prakriti) this is changeable.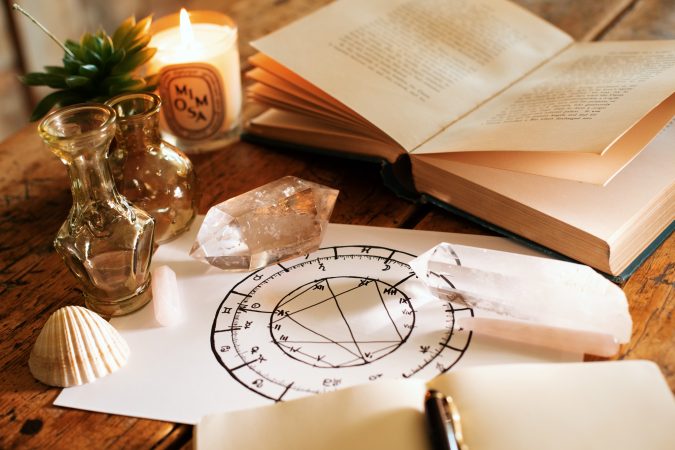 How does Horoscope Reading work?
Today there are many Astrologers who believe that they can predict the future, but making predictions is not the real goal of reading Astrological charts.
Prayer for Serenity: God grant me the serenity to accept the things I cannot change, the courage to change the things I can, and the wisdom to know the difference…..
The most powerful way to read a horoscope is to understand the significance of 9 planets, 12 houses, 27 Nakshatras, and 12 zodiac signs. In fact, these planetary positions reveal the purpose of your life, your karma, and what actions you need to take to manifest your goals and desires in this lifespan.
Nakshatra Table with Degrees, Lords and Deities
| | | | | |
| --- | --- | --- | --- | --- |
| Nakshatra | Starts At | Ends At | Nakshatra Lord | Deity |
| Ashwani | Aries – 00- 00 | Aries – 13*20′ | Ketu | Ashwani Kumaras |
| Bharani | Aries – 13*20′ | Aries – 26*40′ | Venus | Yama |
| Kritika | Aries – 26*40 | Taurus – 10*00 | Sun | Agni |
| Rohini | Taurus – 10 00 | Taurus – 23 20 | Moon | Brahma |
| Mrighashira | Taurus -23 20 | Gemini -06 40 | Mars | Som |
| Ardra | Gemini – 06 40 | Gemini – 20 20 | Rahu | Rudra |
| Punarvasu | Gemini – 20 00 | Cancer – 03 20 | Jupiter | Aditi |
| Pushya | Cancer – 03 20 | Cancer – 16 40 | Saturn | Brihaspati |
| Ashlesha | Cancer -16 40 | Cancer – 30 00 | Mercury | Naga God |
| Magha | Leo – 00 00 | Leo -13 20 | Ketu | Pitris |
| Purva Phaguni | Leo -13 20 | Leo – 26 40 | Venus | Bhaga |
| Uttara Phaguni | Leo – 26 40 | Virgo -10 00 | Sun | Aryaman |
| Hasta | Virgo – 10 00 | Virgo -23 20 | Moon | Savitar |
| Chitra | Virgo – 23 20 | Libra – 06 40 | Mars | Tyashtar |
| Swati | Libra – 06 40 | Libra – 20 00 | Rahu | Vayu |
| Vishakha | Libra – 20 00 | Scorpio – 03 20 | Jupiter | Indra Agni |
| Anuradha | Scorpio – 03 20 | Scorpio – 16 40 | Saturn | Mitradev |
| Jyestha | Scorpio – 16 40 | Scorpio – 30 00 | Mercury | Indra |
| Moola | Sagittarius – 00 00 | Sagittarius – 13 20 | Ketu | Nirriti |
| Purva Asadha | Sagittarius – 13 20 | Sagittarius – 26 40 | Venus | Varun Dev |
| Uttara Asadha | Sagittarius – 26 40 | Capricorn – 10 00 | Sun | Vishwa deva |
| Sravana | Capricorn – 10 00 | Capricorn – 23 20 | Moon | Vishnu |
| Dhanistha | Capricorn – 23 20 | Aquarius – 06 40 | Mars | Vasu |
| Satbisha | Aquarius – 06 40 | Aquarius – 20 00 | Rahu | Varun |
| Purva Bhadra pada | Aquarius – 20 00 | Pisces – 03 20 | Jupiter | Ajaikpad |
| Uttara Bhadra pada | Pisces – 03 20 | Pisces – 16 40 | Saturn | Ahirbudhanya |
| Revati | Pisces -16 40 | Pisces – 30 00 | Mercury | Pushan |
Nakshatra Table with degrees, star lords, and deities